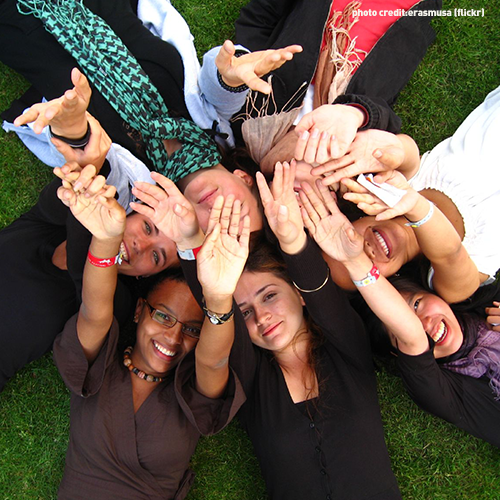 The ACLU of Washington is a nonprofit organization devoted to defending and extending civil rights and civil liberties.  Its staff and volunteers, works in a fast-paced, friendly, and professional office. 
If you're interested in becoming a volunteer, please fill out our questionnaire and someone from our staff will be in contact with you shortly.   
ACLU-WA Special Events Team:
The ACLU of Washington is looking for energetic volunteers who love being out in the community and are interested in joining our Special Events Team. Members of the Special Events Team serve as ambassadors for the ACLU, helping inform and share resources to the public at community events. Volunteers have helped represent the ACLU of Washington at public forums conferences, and movie screenings, and special events such as GeekGirlCon, Pride, and TransPride.
Being part of ACLU of Washington's Special Events Team includes:
Staffing ACLU resource table at events.
Receiving training on representing the ACLU of Washington in public.
Having access to interesting conferences and community events.
Assisting with table setup and cleanup.
Being part of an organization that has been defending civil liberties for decades!
To apply click here (https://action.aclu.org/secure/volunteer-questionnaire) or contact us at events@aclu-wa.org.

The ACLU is an affirmative action/equal opportunity employer and encourages qualified individuals of every race, creed, ethnicity, disability, sexual orientation, and gender identity to apply.
The ACLU of Washington comprises two separate corporate entities, the ACLU of Washington and the ACLU of Washington Foundation. The ACLU of Washington and the ACLU of Washington Foundation share the same mission, office space, and employees. This job posting refers collectively to the two organizations under the name "ACLU of Washington."