Published:
Friday, January 14, 2011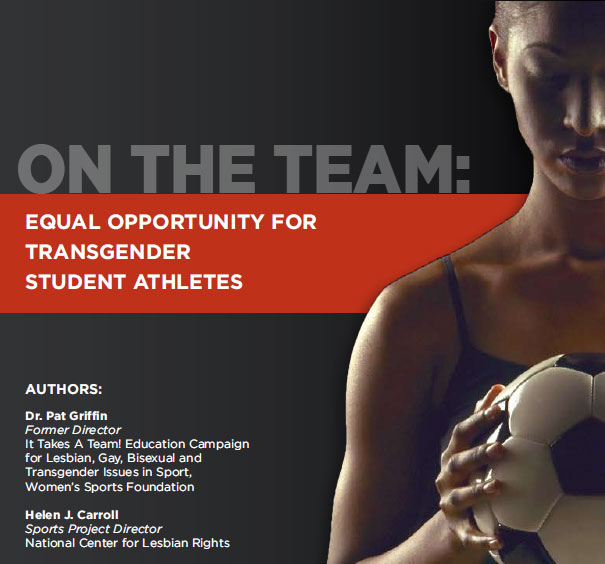 The benefits to students of playing high school and collegiate sports have been well-documented, from improved academic performance to better physical and emotional health. In October 2010, the Women's Sports Foundation and the National Center for Lesbian Rights released a ground-breaking report that provides policy recommendations for high school and college institutions on the inclusion of transgender student athletes. On the Team: Equal Opportunities for Transgender Student-Athletes was drafted after WSF and NCLR held a national think tank in Indianapolis in October 2009, bringing together medical, legal, and athletic experts from all over the country. The report contains the think tank's policy recommendations about how to include transgender students in sports while taking into account the competitive contexts of high school and collegiate athletics, along with medical and legal concerns.
The ACLU of Washington played an active role in the development of this report. Besides attending the think tank in 2009, the ACLU along with NCLR and community activists met with the Washington Interscholastic Activities Association in 2008 to hammer out the first state athletic association policy (attached PDF) to cover the inclusion of transgender students. The report identifies the WIAA policy as a model for high schools. We hope that other state high school athletics associations around the country will follow the lead of the WIAA and adopt this model policy.