Published:
Tuesday, December 14, 2010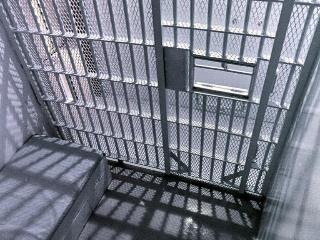 With little public fanfare, other than a couple of newspaper articles and blog posts, two of Washington's largest jails (Spokane County and King County) have seen significant decreases in inmate populations. This is a big deal, as Spokane County is hoping to build a new jail (citizens will vote on funding for the jail this spring). In King County, new jails are being built in Kirkland and by a coalition of south King County cities. And several north King County cities, including Seattle, has been considering building their own jail because King County would no longer have bed space.
What explains the decreases in inmate populations? And what do the decreases tell us re decisions about whether to build new jails?
What's Been Going On
According to a May 2010 article in the Spokesman-Review, Spokane County was experiencing "a big drop" in the number of inmates, as an expected 930 inmates a day turned out to be only 768. According to the article, "county officials couldn't fully account for the reduction," although streamlining in the prosecutor's office may account for some of the drop.
A similar development has occurred in King County. According to a recent Seattle Times article, county officials say they're facing a "regional glut of jail space." County officials don't know why inmate numbers have dropped, though a council legislative analyst suggests that the decreases occurred because "the county has invested in drug and mental-health courts that emphasize treatment over incarceration, and in housing homeless people who are otherwise frequently jailed."
Despite the drop in inmates and resulting excess in bed space, officials in both counties are still pursuing new jails. Why? To accommodate expected needs for housing inmates in the future.
Policy Lessons
What can we learn from this situation?
1. Jail Population Is Driven by Policy Decisions
Predicting future jail bed needs for local governments is extremely difficult, despite sophisticated estimation techniques. Here are examples of jail population forecasts for King County and Spokane County. Neither of these estimates has been accurate thus far.
What really matters is why people are being sent to jail. According to a needs assessment for Spokane County, "The size of a jail is determined, to a large extent, by the policy choices made to the system and the availability of alternatives."
2. Reducing Jail Use Does Not Mean Crime Rates Will Go Up
Nationwide, crime rates have been going down over the last couple of decades. This has also been the case in Washington. According to data compiled by Washington's Office of Financial Management, there were about 120,000 index crimes (homicide, rape, robbery, aggravated assault, burglary, larceny-theft, motor-vehicle theft, and arson) in King County in 1995 and just over 88,000 in 2009. In Spokane, there were about 27,000 index crimes in 1995 and just under 22,000 in 2009.
These decreases defy easy explanation and I'm not making conclusive judgments about the causes either. But it's time to admit that relying primarily on incarceration to deter crime is expensive and not all that effective. We simply cannot arrest our way out of problems. This is especially true when it comes to crimes of addiction, such as drug possession and small time/subsistence drug dealing. This is a lesson Washington state's Department of Corrections has learned. As stated by the Pew Center on the States, "locking up more drug offenders...in Washington [state] began to cost more than it was worth." The state's jails should learn the same lesson.
3. Alternatives to Incarceration Work
Most encouragingly, the decreases in jail populations may indicate that alternatives to incarceration are working. To their credit, both Spokane and King County have implemented some novel programs aimed at helping people stay out of jail. For example, in King County alternative programs such as the Community Center for Alternative Programs have been made a priority. This type of program is focused on changing the underlying behaviors which cause people to commit crimes, not to simply punish them. Investments should be made in these programs, not new jails.