Published:
Tuesday, April 26, 2011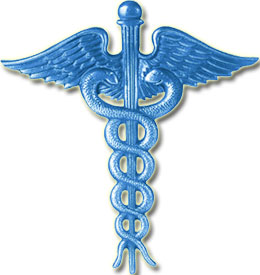 Abuse of prescription opiates (powerful pain killers) and rising overdose death rates are a huge problem in Washington and across the nation. Since 2007, overdoses have been the leading cause of accidental injury death in Washington, ahead of motor vehicle and firearm accidents. In 2009, there were 794 unintentional overdose deaths in Washington state. Overdose death rates have also skyrocketed nationwide, leading to nearly 28,000 deaths in 2007 alone. This jump in mortalities is largely driven by increasing use of prescription opiates such as OxyContin and methadone, although many people still overdose from illicit opiates such as heroin.
In response to these developments, the Office of National Drug Control Policy recently released a plan focusing on prescription opiate abuse. It provides for a combination of education, enhancement of prescription monitoring services across state lines, proper medical disposal of prescription medications, and increased law enforcement practices (primarily targeting prescribers). Elements of this plan should be applauded, most notably the education and drug disposal provisions.
However, the plan relies far too heavily on failed criminalization policies of the past and does nothing to combat non-prescription opiate abuse. This is shortsighted, because the line between prescription drug abuse and illicit drug abuse is blurring. Recent evidence indicates that individuals are starting with prescription opiates and then switching to heroin to maintain their habit.
To save lives, what's needed is a comprehensive approach that targets both prescription and illicit opiates, and which includes a variety of harm reduction policy solutions - not just punitive policing practices. Here are a few strategies that should be considered to help prevent individuals from overdosing on opiates, whether they are prescription drugs or heroin:
Safe-Injection Facilities
These facilities bring intravenous drug users off the streets and out of alleyways into supervised settings where they are monitored and offered access to services. They're used across the globe, and they've made their way to North America.
In 2003, Vancouver, B.C., opened North America's first safe-injection site. It targets the significant IV drug-using population in the city's Downtown Eastside neighborhood. At Insite, medical professionals supervise users to detect and intervene in overdose situations, and to ensure that users have access to sterile syringes to help prevent the spread of disease. The site also provides referrals to addiction treatment and mental health assistance. In 2009, the site recorded over 275,000 visits and 484 overdose reversals; there were no fatalities.
Insite's success is impossible to ignore. A recent study published by The Lancet reported a 35% decrease in Vancouver's drug overdose fatalities in the first year after the facility's opening. Additionally, Insite created a dramatic improvement in public order, including decreases in unsafely discarded syringes and injection-related litter. Drug-related crimes in the area, such as vehicle-related break-ins and thefts, also showed significant declines. Users shared syringes at dramatically lower rates, helping to reduce the spread of HIV/AIDS and other health risks. Further, the site has provided crucial research and education on the prevention of overdose fatalities.
Syringe Exchange Programs
Syringe exchanges provide free sterile syringes in exchange for used syringes to reduce transmission of blood-borne pathogens among injection-drug users. Moreover, they serve as information clearinghouses for individuals who are facing a wide range of health-related risks - including drug overdose - and may be receptive to being connected with services.
Here in Washington, syringe exchange programs have been in operation since they first becamse legal in 1988, with approximately twenty currently operating throughout the state. At the end of 2009, Congress finally ended the ban on federal funding of syringe exchange programs that had been in place since their inception. However, these programs are still short on funds, and the federal government could do a great deal more to make these programs part of the solution for combating opiate abuse.
911 Good Samaritan Laws and Naloxone
The federal government should also consider advocating for 911 Good Samaritan laws and easing access to the drug naloxone (which can reverse an opiate overdose).
911 Good Samaritan laws provide limited criminal immunity for individuals that seek medical help in an overdose situation. Washington became only the second state to pass such a law in 2010. Naloxone is an opiate antagonist that can save someone from an overdose. Programs that have distributed naloxone to persons at risk for an opiate overdose have been extremely successful.
The federal response to prescription opiate abuse should not ignore these powerful harm reduction strategies for reversing our nation's alarming rise in overdose deaths. Supervised syringe injection facilities, syringe exchange programs, 911 Good Samaritan laws, and naloxone distribution should be part of the solution for the overdose problem, which includes heroin as well as prescription opiates. These programs save lives, prevent crimes, prevent the spread of disease, and provide us with life-saving outreach opportunities.
What return have we seen from increased investment in criminalization, law enforcement, and punishment? More arrests, perhaps, but more deaths, too. Let's move forward with smart harm reduction policies and prevent as many unnecessary deaths as possible.