Published:
Friday, August 19, 2011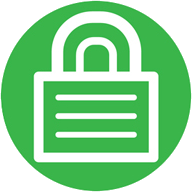 Brian Robick
Director of Technology & Senior Policy Strategist
When software developers put privacy first, everybody wins!
Too often, user privacy is an afterthought in the design of computer software and online services. In recent months, social networks have rolled back changes, cell phone manufacturers have altered the way that location tracking data is stored, and most recently, mobile application developers have been caught inappropriately collecting children's personal data. For companies, the costs in lost consumer confidence, fines, and corrective measures can be substantial. Everyday users pay a price as well, and for victims of domestic violence, political protesters, whistleblowers, and others whose safety and livelihood could hinge on their privacy, those costs can be devastating.
Thankfully, there are developers dedicated to incorporating privacy into their software designs from the start. On August 5th, at the DEF CON conference in Las Vegas representatives from the ACLU of Washington, the ACLU of Northern California, the Tor Project, and the Office of the Information and Privacy Commissioner of Ontario presented awards for the top submissions to the Develop for Privacy Challenge, which sought open-source mobile applications that allow users to take advantage of new technology without sacrificing their privacy.
We presented the top prize to Harlo Holmes of the Guardian Project for Gibberbot, a mobile chat application for Android that keeps your conversation and your identity off-the-record. We also congratulated the developers of tiqr, a two-factor authentication system based on QR codes, represented by Roland van Rijswijk of SurfNet. Their efforts, and the work of developers worldwide who incorporate privacy into application design, help to prevent costly breaches and empower users to take control over their privacy without giving up the capabilities and convenience of today's mobile applications.
I was proud to take part in the inaugural challenge, and I look forward to what privacy-minded developers dream up next. Everybody gains when designers and coders develop for privacy.
(from left to right)

Nicole Ozer, ACLU of Northern California,
Runa Sandvik, Tor Project,
Brian Alseth, ACLU of Washington,
Chris Hoofnagle, UC Berkeley,
Roland van Rijswijk, SurfNet,
Harlo Holmes, Guardian Project
Runa Sandvik, Tor Project,
Harlo Holmes, Guardian Project
Roland van Rijswijk, SurfNet,
Harlo Holmes, Guardian Project
Brian Alseth, ACLU of Washington,
Roland van Rijswijk, SurfNet,
Harlo Holmes, Guardian Project,
Nicole Ozer, ACLU of Northern California,
Brian Robick, ACLU of Washington