Published:
Wednesday, July 1, 2015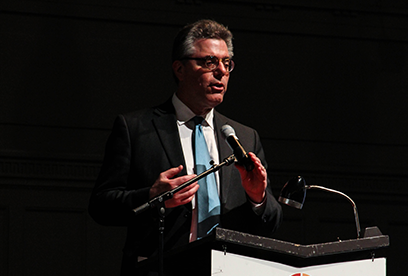 The ACLU of Washington recently sponsored a talk by Steve Shapiro, National Legal Director of the ACLU, at Town Hall Seattle on "The State of Civil Liberties at the Supreme Court."  Shapiro dove into cases from this year's Supreme Court term, explaining why they mattered and what precedents they could create for civil liberties in the federal legal system.  As an intern who had not heard Shapiro speak before, I was amazed by his knowledge of countless cases and by his eloquent responses to some very tough questions from the audience. 
One of my clearest takeaways from the talk is the importance of having organizations focused on protecting civil liberties.  Shapiro discussed many different issues, from the patenting of human DNA to free speech on the internet.  I don't have the time to acquire expertise on all these issues nor to read every new Supreme Court opinion. However, I can join with others who share my concerns and be part of an organization like the ACLU that advocates for our interests in civil liberties.  For that matter, it is also great that people who may oppose the ACLU's stance on an issue may come together to do the same.
Secondly, Shapiro explained that there are often competing claims to rights that can make it very difficult to determine where the true civil liberties interest lies. Shapiro's discussion of Walker v. Texas Division, Sons of Confederate Veterans, Inc., a case in which Texas refused to print state-issued specialty license plates with a Confederate flag on them, really illustrates this point.  Shapiro recognized that the Confederate flag carries a lot of history that greatly offends some people.  However, he argued that it was necessary that the ACLU to weigh in on the case, via an amicus brief, because Texas' action was an infringement on freedom of speech – and the precedent it the case sets may have much larger implications. 
Shapiro's analysis helped me realize that protecting free speech for the Sons of Confederate Veterans is important, even if it is unpopular. As Shapiro noted, a violation of one unpopular group's free speech can create a precedent that can have an impact on every American's rights. 
I thought Shapiro's biggest success was in inspiring the audience. His speech moved attendees to recognize the importance of the Supreme Court and how the decisions it has issued may change both the social fabric of the U.S. and our civil liberties as American citizens.  Since the presentation, I have been regularly checking the Supreme Court website for decisions on cases that he discussed. And indeed, the Court has now issued a ruling on the license plate case and ruled in favor of Texas, asserting that the license plate program is government speech and therefore the state can refuse to print the license plate design. Shapiro had noted that this would be a difficult case to win and he was proven right.
One final thought: While I have acknowledged the importance of groups like the ACLU, these organizations can only do so much on their own.  They need open discussions to occur in the U.S. about how we value our civil liberties.  Shapiro's discussion of the Texas license plate case forced me to assess whether I value free speech enough to support allowing the confederate flag on Texas license plates. With these discussions can come participation and support for organizations, and Steve Shapiro did an excellent job of opening these discussions.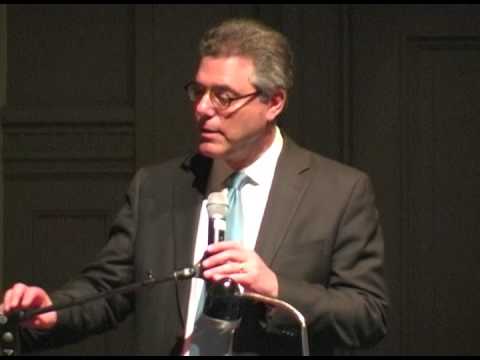 Privacy statement. This embed will serve content from youtube-nocookie.com