Published:
Friday, October 11, 2013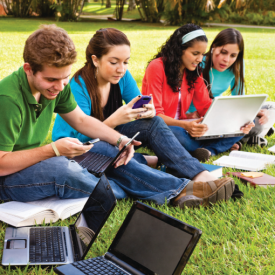 Has your son or daughter been "emergency expelled" from school for a minor disciplinary infraction that presented no threat? Has a teacher searched all the texts on your phone because you forgot to turn it off during class? Has a friend who's trying to form a Gay-Straight Alliance at your high school been told that the group is "too controversial" and cannot hold meetings on school grounds?
Each year the ACLU gets hundreds of calls from around Washington from students and parents dealing with problems like these.
The ACLU believes it's important for students to understand their rights and responsibilities. To help students and families know their rights and use them, we provide a series of student rights guides, which address many common problems that confront students in Washington schools.
Take a look at the guides to get a better understanding now – or download or print them to check later and to share with your friends! Have a problem that is not addressed in our guides? Call or write us to share your question and find out more about getting help!