Published:
Thursday, February 3, 2011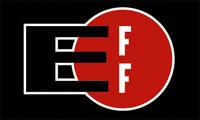 The Electronic Frontier Foundation (EFF) recently released a report on Patterns of Misconduct: FBI Intelligence Violations from 2001 – 2008 that details the gross number of violations made during FBI investigations. Through a Freedom of Information request, EFF received nearly 2,500 pages of documents that include FBI reports to the Intelligence Oversight Board. Its analysis has revealed three categories of violations that occur with the most frequency.
Violations of Internal Oversight Guidelines: EFF found that these ranged from "a failure to submit notification of the investigation of a US person to FBI Headquarters for three years, to a failure to report a violation within 14 days of its discovery, to continue to investigate a US person when the authority to do so had expired." Taken together, this blatant disregard for its own internal guidelines undermined the "safeguards established to protect civil liberties."
Abuse of National Security Letters: National Security Letters (NSLs) allow the FBI to obtain sensitive information without court oversight. Before the Patriot Act, the FBI could use NSLs to obtain records concerning suspected terrorists and spies. The Patriot Act amended the law to allow the use of NSLs to obtain information about virtually anyone at all.
From 2003 to 2006 "the FBI issued nearly 200,000 NSL requests; almost 60% of the 49,425 requests issued in 2006 were for investigations of U.S. citizens or legal aliens." But what is more disturbing is that private companies are kowtowing to these NSL requests, where over "half of all NSL violations reviewed by the EFF" involved a private entity that either "provided more information than requested or turned over information without receiving a valid legal justification from the FBI. Even where there was no legal justification at all, third parties were fully compliant in providing information requested through NSLs. The ACLU has taken a leading role in fighting this component of the Patriot Act in three cases—Doe v. Holder, Library Connection v. Gonzales, and Internet Archive v. Mukasey—as well filing Freedom of Information requests to learn more about how U.S. governmental agencies use these NSLs to obtain private and sensitive information without a court order.
Violations of the Constitution, the Foreign Intelligence Surveillance Act, and Other Legal Authorities. In the third category EFF found violations which "were consistently the most brazen and egregious" ones. FBI reported that "its agents had made false statements in written declarations to courts," in addition to using "improper evidence to obtain grand jury subpoenas." The FBI would also use "a target's username and password to access and download account information and a warrantless search of password-protected files." However, it was found that these violations are often the most redacted and that redaction occurs on an inconsistent and arbitrary basis—supporting the conclusion that the FBI is withholding information.
Based on EFF's analysis of the frequency and pattern of reporting, EFF estimates that in the nine years since 2001, there may be nearly 40,000 possible violations by the FBI. The ACLU National Office is involved in reforming current provisions of the Patriot Act.
As key provisions of the Patriot Act are set to expire this February, Senator Leahy (D-VT) has introduced legislation that would extend those portions—(1) the John Doe roving wiretap provision, which allows law enforcement to conduct surveillance without identifying the person or location to be wiretapped; (2) the "library records provision," which allows the government to gain access to "any tangible thing" during investigations; and (3) the "lone wolf" provision which permits surveillance of non U.S. persons unaffiliated with a terrorist group. Please contact your Congressmember and Senators and urge them to oppose extension of these portions of the PATRIOT Act.