Published:
Tuesday, November 6, 2012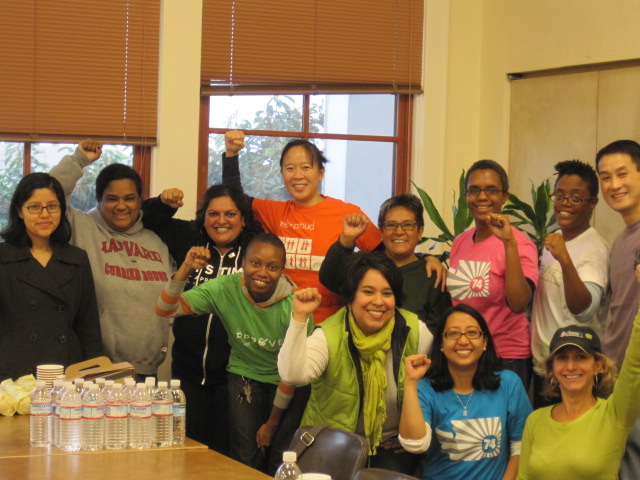 The ACLU of Washington would like to thank all of the amazing volunteers who have made the campaign to Approve Referendum 74 one of the largest efforts our state has ever seen. Hundreds of volunteers have spent thousands of hours making phone calls, knocking on doors, and talking to voters to secure the freedom to marry for gay and lesbian couples in the state. From dropping off homemade blueberry pie at phone banks to speaking on Spanish language radio shows, our community has shown up in countless (and often thankless) ways as the backbone of this campaign. On Election Day, we can all be proud of the commitment, dedication, and hard work so many have made for marriage equality.
On November 1st over 50 people came out to call Communities of Color. This included 15 volunteers who made calls in Spanish, allowing voters to speak about this issue in their home language. Over the course of two hours we made over 2,000 calls – that's around 40 per person. Thank you to all the volunteers who made this event a success!"
On November 3rd we knocked on 245 doors in 3 hours!