Published:
Wednesday, August 24, 2011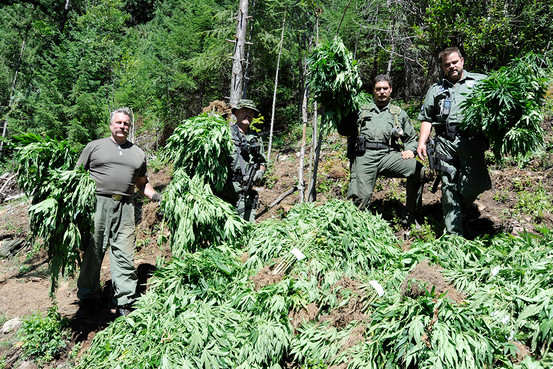 The Seattle Times cover story on marijuana grow operations on Native American land highlights the fact that lots of marijuana is being grown outdoors in Washington -- as this blog has pointed out previously.
The problem of large outdoor marijuana grows is a prime example of why we should be taking a new approach to marijuana policy in our state. Here are three good reasons:
It's believed that many of these large scale operations are run by organized drug cartels from Mexico -- a country mired in a gruesome war between rival cartels, in which close to 40,000 people have been killed. A regulated marketplace will undercut the profits of these illegal organizations.
The outdoor grows are doing great harm to the environment. As the Seattle Times article notes, growers "bathe marijuana plants with herbicides and pesticides, clear the forest floor, causing significant erosion, and poison streams and local vegetation."
Due to the size of uninhabited land in Washington and on Native American land, it's a fool's errand to rely on law enforcement eradication efforts. The fact that more and more marijuana plants are being grown in this part of the country each year appears to be evidence that eradication efforts are not working. If they were, growers would go elsewhere.
The good news is that realistic policy solutions are now part of the debate when it comes to marijuana. Rep. Mary Lou Dickerson has twice sponsored bills (2010, 2011) in the Washington legislature that would sell marijuana in state liquor stores; New Approach Washington's initiative to the legislature (I-502) would tax and regulate marijuana for adults; and even federal legislation has been introduced that would allow states to legalize marijuana.
With this in mind, let's hope to see a headline such as this in the not-too-distant future: "Washington's New Marijuana Law Undercuts Illicit Growers' Bottom Line."