Published:
Friday, September 3, 2010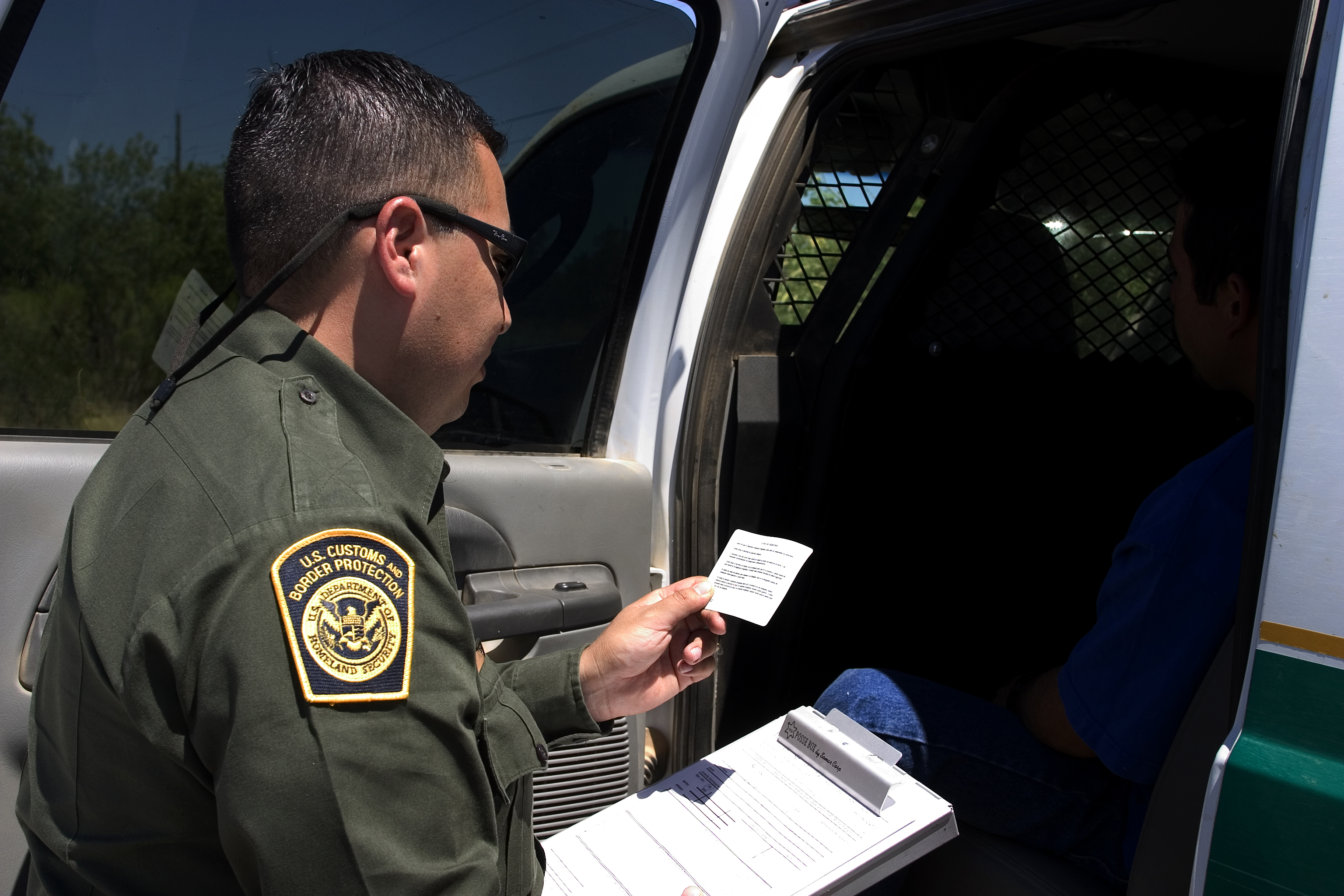 This week the New York Times reported on the "little-publicized" practices of immigration officials questioning travelers on domestic trips on the east coast:
"Are you a U.S. citizen?" agents asked one recent morning, moving through a Rochester-bound train full of dozing passengers at a station outside Buffalo. "What country were you born in?"
When the answer came back, "the U.S.," they moved on. But Ruth Fernandez, 60, a naturalized citizen born in Ecuador, was asked for identification. And though she was only traveling home to New York City from her sister's in Ohio, she had made sure to carry her American passport. On earlier trips, she said, agents had photographed her, and taken away a nervous Hispanic man.
He was one of hundreds of passengers taken to detention each year from domestic trains and buses along the nation's northern border. The little-publicized transportation checks are the result of the Border Patrol's growth since 9/11, fueled by Congressional antiterrorism spending and an expanding definition of border jurisdiction.
Unfortunately, these practices are not new to Washington. In 2008 U.S. Customs and Border Protection (CBP) agents began setting up checkpoints on the Olympic Peninsula and questioning passengers disembarking from domestic ferry runs in Anacortes.
We've seen where suspicionless questioning – usually based on profiling on the basis of race, language, or national origin – can lead. Abdulameer Yousef Habeeb, a Kent resident and lawful refugee from Iraq, was stopped by CBP agents at a train station in Havre, Montana in 2003 while en route from Seattle to Washington, DC to begin a new job. Along with other passengers, Habeeb had stepped off the train to stretch his legs during a 30-minute stop. Based on their misunderstanding of the law, agents wrongfully detained Mr. Habeeb for three nights in jail in Montana, where he was made to strip naked and called "Saddam" by jail officers. After being threatened with deportation and being detained several more days in Seattle, Habeeb was released and deportation proceedings were terminated. Following a lawsuit by the ACLU of Washington, the U.S. government ultimately admitted its error.
Americans need to be both safe and free. Suspicionless questioning by government agents is inconsistent with basic American values. It interferes with our freedom to travel, and it's an invitation to racial profiling. In response to these checkpoints, the ACLU-WA has helped educate ferry passengers about their rights, collaborated with organizations such as the Northwest Immigrant Rights Project and local activist groups opposing the checkpoints, and worked with elected officials including Sen. Maria Cantwell and Rep. Norm Dicks on closer oversight of CBP activities.
The ACLU continues to monitor reports of CBP practices and allegations of misconduct. If you have experienced or observed problems with checkpoints or questioning by CBP officers, the ACLU wants to hear from you!