News Release:
Wednesday, January 9, 2013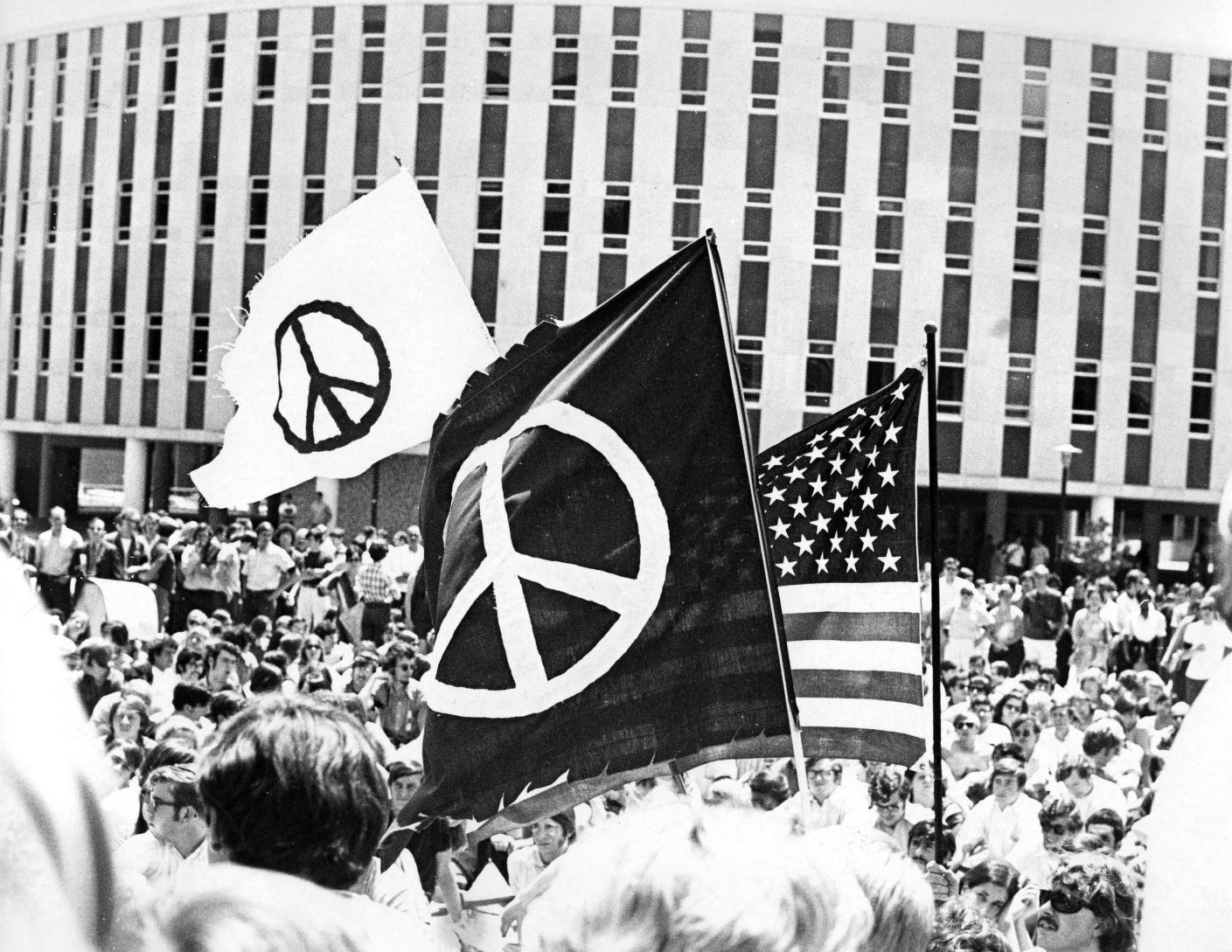 January 23 - Update:  The jury today reached a verdict and ruled in favor of the City of Tacoma.  No decision has been made yet as to whether to appeal the case.
Suit Says Police Actions Aimed to Prevent Peaceful Protest
A jury trial began on Monday, January 7, in a lawsuit challenging unlawful Tacoma Police Department arrests and other restrictions on demonstrators.  In the suit (McCarthy v. Barrett), the ACLU of Washington is representing a group of six citizens who are suing over violations of their rights to free speech and assembly at lawful peace protests at the Port of Tacoma. The case is being heard in U.S. District Court in Tacoma.
"The right to protest peacefully is a time-honored right in our democratic society.  Tacoma police sought to stop peaceful demonstrations at the Port and interfered with people's rights to dissent from the actions of government," said Sarah Dunne, ACLU of Washington Legal Director.
The lawsuit arose out of the police response to demonstrations held in March 2007 at the Port of Tacoma protesting the use of the civilian port to ship military equipment for U.S. war efforts in Iraq. The plaintiffs say that the Tacoma Police Department actions were intended to dissuade protesters from engaging in lawful demonstrations through a number of increasingly restrictive measures and tactics.  
Police instituted a blanket "No Bag" policy prohibiting anyone from carrying backpacks or large bags into "designated protest zones." Plaintiffs believe the policy was meant to discourage protesters from exercising their free speech rights. The location of the protests was an industrial area, far removed from stores that could provide protesters with supplies such as food and water needed during the hours-long protests.
Further, the suit asserts that the City of Tacoma's overall response to the protest – including excessive use of force, video recording of protesters' faces, checks on license plate numbers – were intended to discourage protesters from attending the protests.
Plaintiffs in the suit all were arrested because they carried backpacks through police checkpoints; the Tacoma Municipal Court dismissed the charges against each of the plaintiffs on their motions to dismiss for lack of probable cause.
The lawsuit seeks a determination that the policy prohibiting backpacks in "protest zones" was unlawful, as well as damages for the violation of plaintiffs' rights.
The plaintiffs are represented by ACLU-WA cooperating attorneys Nathan Alexander and Robert Mahler of Dorsey & Whitney LLP and Theresa Wang of Stokes Lawrence.