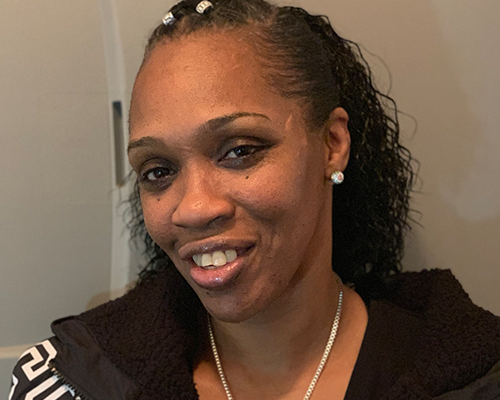 Christal Fields found a job that she loved—working with children— and by all accounts she was great at it. She'd long since put her past, including a criminal conviction when she was 22, behind her.
And then it suddenly came crashing back.
The Department of Early Learning (DEL) pulled Christal's childcare license after learning of her 1988 conviction for attempted robbery.
Even though it was 30 years ago, and she'd since gone through drug court and recovery and had turned her life around, having successfully worked in childcare for three years, the DEL banned Christal from child care for the rest of her life.
Thinking it unfair that she never even got a chance to explain her situation, Christal stood up for her right to be heard. And finally, she won. The state supreme court ruled this month that Christal must have a fair chance to show her qualifications to serve as a childcare worker, and cannot be categorically denied a license based on a decades-old criminal conviction.
"The undisputed facts underlying Fields's 1988 conviction do not indicate that she was likely to pose a danger to children for the rest of her life," the court said in its decision
in Fields v. Washington State Department of Early Learning.
Christal sees it as a sign of hope.
"I'm just happy that even when people think there's a 'no,' there's a 'yes' somewhere," she told KNKX radio. "And I'm glad that my voice will be one voice that was heard for 1,000 people. I just can't imagine how many people it affected."
Robbery is just one of 50 crimes that DEL placed on a lifetime ban list. Any person with a conviction for any crime on that list, or an attempt to commit a crime on the list, is ineligible to work in the areas regulated by DEL for the remainder of their life, no matter how long ago the conviction was, no matter the circumstances, and no matter how the applicant has turned around their life.
According to data from the DEL earlier reported by KNKX, a third of rejected applicants failed the background test due to a prior theft conviction.
The court recognized that people like Christal deserve a second chance and found that this blanket ban was a violation of her constitutional right to due process. It also recognized the arduous effort required of her to secure her right to a hearing.
"[Ms. Fields] has been challenging her disqualification in court since October 2015, going through three levels of judicial review, unable to work (much less advance) in her chosen field the entire time. The added time and expense involved in the judicial review process, in addition to the difficulty in obtaining relief, raises significant concerns about its adequacy," the court said in its decision.
The lawsuit that led to the ruling was filed on Christal's behalf by the ACLU of Washington. ACLU-WA cooperating attorney Toby J. Marshall of Terrell Marshall Law Group will represent Christal in the hearing to determine her eligibility to work in childcare.
"Working with children means so much to me," Christal said. "I'm glad the Court recognized I should be given a chance to show that I'm able to do it."