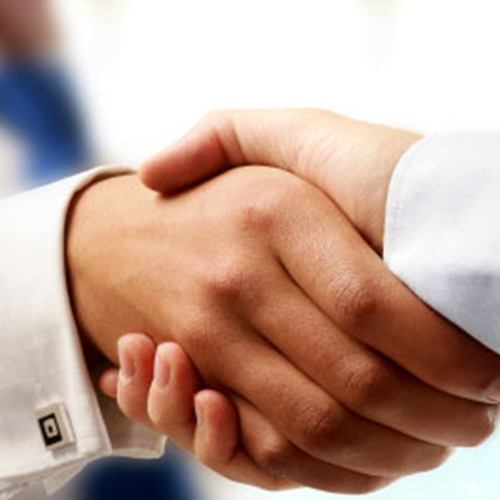 One in four Americans has a criminal record, and a criminal record can be a big obstacle to housing and employment. The ACLU of Washington's Second Chances Project provides information to individuals who want to reduce the barriers posed by criminal records. We also provide resources and community education on criminal records issues.
WHAT'S THE PROBLEM
Criminal records have far-reaching consequences for individuals, and are easier to obtain than ever. Most employers and housing providers conduct background checks on prospective applicants, and many reject anyone with a criminal history. For a few dollars, and in a few minutes, employers and housing providers can get information about every time a person has been arrested, even for minor crimes.
Over the past few years, numerous people have called the ACLU to report being denied jobs or housing on account of criminal records, even when those people have completely reformed their lives. For example, one ACLU client was fired after a background check revealed a crime that occurred over 30 years ago. Another has been denied more than 20 rental apartments because of a minor misdemeanor that occurred 8 years ago. Though these practices violate federal anti-discrimination law, they appear widespread.
Denying jobs and housing to people with criminal records denies them the opportunity to work hard, support their families, and rebuild their lives. It disproportionately impacts people of color, who are arrested, charged, and convicted at higher rates than Caucasians. It also increases the risk that people will re-offend, and thereby decreases community safety.
WHAT YOU NEED TO KNOW
For Individuals with Criminal Records
What should I know before applying for jobs and housing?
Before you apply for jobs and housing, you should know exactly what is going to be reported about your criminal record. Every person is entitled to request a copy of his or her own criminal history report from state and federal law enforcement agencies. For more information about how to get and read a criminal history report, see the ACLU of Washington's guide "Getting and Reading Criminal History Records in Washington"
You should also know your rights as an applicant with a criminal record. You should know how employers get your criminal record, what they can ask you about your record on applications, and how they will use your criminal history. For more information about these topics, see the ACLU of Washington's "Guide to Employment and Criminal Records."
Can I clear my criminal record?
It depends on a number of factors, including the type of conviction and how long it has been since you completed your sentence. Washington law permits some people who have completed the terms of their sentence and then spent a number of years in the community with no other convictions to "vacate" or set aside the conviction. Contact the ACLU if you want more information about eligibility to vacate or seal.
What should I do if I've been wrongly denied a job or home based on my record?
Under federal law, employers and housing providers must make individualized determinations about whether an applicant's criminal history is related to the job or housing sought. The federal Equal Employment Opportunity Commission says that employers should take into account the nature of the job sought, the type of conviction, and how long it has been since the conviction. In addition, the employer should consider any relevant information submitted by the applicant, such as evidence of rehabilitation or past work experience.
If an employer or housing provider doesn't follow these laws, you may file a complaint with local, state, or federal agencies that enforce anti-discrimination laws.
For Employment and Housing Counselors
How can I assist individuals with criminal records who are looking for housing or jobs?
There are many ways that you can help. First, you can help the person to connect with social service organizations that assist people with criminal records. Second, you can serve as a reference to employers and housing providers, especially if you can provide evidence that the person has moved beyond the circumstances leading to conviction and has worked to reform his or her life.
Finally, you can help refer people to the ACLU of Washington for legal services. For more information about our services and the type of clients who may be eligible, click here.
How can the ACLU help me?
ACLU of Washington can train employment and housing counselors about how to get and understand criminal history reports, and on the employment and housing rights of people with criminal records. If you would like to request training, complete our training request form and we will get back to you.
For Employers and Landlords
What should I do when I run a background check on an applicant?
If you hire a third-party consumer reporting agency to run a background check on an applicant, you must:
Get the applicant's consent in writing.
Notify the applicant of any adverse decision based in any part on information contained in a background check before taking the action.
Give the applicant a copy of the background check and information about how to contact the consumer reporting agency that prepared it.
How should I consider applicants with criminal records?
It is illegal to automatically refuse to consider all applicants with a criminal record. According to recently updated guidance by the federal Equal Employment Opportunity Commission, employers cannot deny applicants based on a criminal record unless the practice is justified by "business necessity." You must consider each applicant with a criminal record individually, taking into account the age of the conviction, the nature of the job or housing sought, and the type of conviction. In doing so, the EEOC recommends that
employers notify the applicant that he or she may be rejected based on a criminal record;
provide the applicant an opportunity to respond; and
consider the information the applicant has given.
It also recommends that employers not ask for information about convictions or arrests that are unrelated to the job.
Additional Resources
For more information, please refer to these publications: