Published:
Monday, April 25, 2016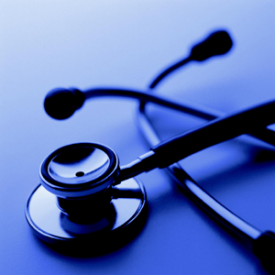 Today the people of California have the opportunity to express their views on a proposed transaction between Providence Health & Services, a Washington state non-profit health corporation, and St. Joseph Health System, a California non-profit health corporation. Comments will be heard at a public meeting, one of at least eight such meetings that have been organized by the California Attorney General's office.

No such public meetings have been organized in Washington state. Indeed, to the ACLU of Washington's knowledge, no review of this proposed affiliation's impact on health care is occurring in Washington. Public input and oversight of health system affiliations is important as these can result in changes to services and care that patients need.

Providence and St. Joseph have signed an agreement which will allow for the creation of a new Washington corporation – "Providence St. Joseph Health." This new corporation will have governance control over the health systems. In short, the two health care entities have agreed to a change in system governance/control.

This change impacts Washington state residents. Providence describes itself as "the largest health care provider in Washington with hospitals, clinics, senior care centers, hospice and home health services in communities – large and small – across the state." Since 2012 Providence also has a "unique affiliation" with Swedish Health Services, another large health care provider which operates several health campuses across Western Washington.

People in Oregon and California are also impacted by this proposed affiliation as one or both of these health care entities operate in these states. However, in California and Oregon laws and regulations ensure that there is oversight of the proposed transaction. In Oregon, Providence was required to submit a request for a waiver of Attorney General review. Providence had to provide information concerning the proposed transaction and the basis for a request for a waiver. The Attorney General then solicited comments from the public. Ultimately, the Oregon Attorney General waived full review because Providence agreed to comply with certain conditions which include maintaining specified services, such as women's health and reproductive care, at each Oregon Providence hospital facility for the next seven years.

The situation in California stands in even starker contrast to that of Washington. In California, Providence and St. Joseph submitted no less than seven binders of material when requesting that the Attorney General waive the need for a full review of the proposed transaction. After reviewing the documents, as well as letters of concern by advocacy groups, the Attorney General decided to move forward with the review. This review has included organizing public meetings and obtaining health care impact statements that assess the potential impact on the availability and accessibility of health care services to the communities Providence and St. Joseph serve in California. These impact statements also specifically address reproductive health care, an issue of concern as both health systems are Catholic-sponsored.

All of this raises an important question: Why is no review occurring in Washington state?

In Washington we do have a statute that requires Attorney General review of nonprofit hospital transactions (see RCW 70.45 et seq.), but unlike in California, the review only applies to an "acquisition" of a nonprofit hospital. Acquisition is defined fairly narrowly, and the statute even provides for various exceptions, which allows transactions such as the proposed Providence-St. Joseph agreement to evade Attorney General review. In brief, our Washington state statute falls far short of the California equivalent and does not adequately protect our state's health consumers.

Washington also has a Certificate of Need program which has as its stated purpose to "promote, maintain, and assure the health of all citizens in the state, [and] provide accessible health services, health manpower, [and] health facilities."" This program requires Department of Health review of "[t]he sale, purchase, or lease of part or all of any existing hospital." In 2013 the Department of Health, in response to a large number of health system affiliations evading DOH review, promulgated a definition of "sale, purchase or lease" which included "any transaction in which the control, either directly or indirectly, of part or all of an existing hospital changes." Under this definition the proposed Providence–St. Joseph transaction would certainly fall under Department of Health review. Unfortunately this new definition was ultimately overturned by the Washington State Supreme Court.

The Providence and St. Joseph proposal is just one of the many affiliations we have seen in Washington state. These transactions can significantly affect patients' ability to access health care. To ensure that their health care is not compromised, Washington residents deserve a more robust and transparent oversight system. At the very least Washington residents should not have to settle for laws and regulations that lack the same level of review available in other states!