Published:
Wednesday, March 2, 2016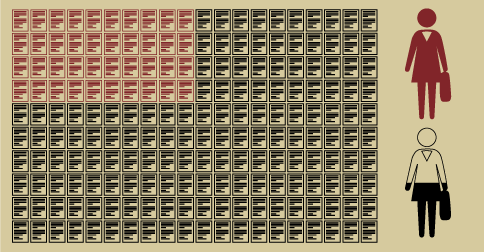 The right to a meaningful defense in court, even if you can't afford a lawyer, is a cornerstone of our justice system. But access to an attorney means little if your attorney lacks the time, resources, or skills to be an effective advocate.
Public defenders across the state have at times been forced to juggle hundreds of cases at once, giving short shrift to investigation, case preparation, and legal research; they may meet their clients for the first time minutes before critical proceedings. Moreover, public defenders have faced prosecutors armed with greater resources, larger staffs, and a partnership with the local police department.
A lawsuit the ACLU won in 2011 is helping to level the playing field for poor defendants by prompting governments around the state to bolster the legal representation they provide to people who cannot afford to hire lawyers.
In Walla Walla, for example, city leaders recently set compensation standards to ensure that the lawyers they hire for public defense earn about the same as lawyers for the prosecution. They set this standard in order to attract and retain qualified personnel. Walla Walla also limited the number of cases its public defense attorneys handle and ensured that they receive proper supervision.
These important changes were prompted by the ACLU-WA's success in Wilbur v. City of Mt. Vernon, a class action suit the ACLU filed in federal court against the cities of Burlington and Mt. Vernon in 2011. The part-time public defense attorneys hired at the time by those cities handled thousands of cases per year, far more than allowed under applicable Washington State Bar Association standards. They spent insufficient time with clients, overlooked significant legal issues, and rarely investigated cases.
The cities were aware that the law firms they hired to represent poor defendants operated what was essentially a "plea mill," the ACLU said.
The court agreed. Judge Robert Lasnik in 2013 found that excessive misdemeanor caseloads had created conditions in which defendants were no longer treated as individuals, but as numbers on the docket.
If a public defense attorney is so overwhelmed that they don't meet with the client to prepare a defense and fail to mount a credible challenge to the prosecutor's case, the appointment of such attorney is a sham that diminishes the possibility of a fair trial, he said.
Lasnik noted that funding limitations imposed prior to the ruling were having a cumulative and adverse impact at both the state and national levels, making it likely that Burlington and Mt. Vernon were not alone. "In the State of Washington, there are undoubtedly a number of municipalities whose public defense systems would, if put under a microscope, be found wanting," Lasnik wrote.
The court required Burlington and Mt. Vernon to hire a supervisor to ensure their defense system complies with constitutional standards, and kept jurisdiction over the case for three years during the reforms.
Previously, the ACLU-WA and Columbia Legal Services successfully sued Grant County over its felony public defense system, asserting an inadequate public defense system deprived poor defendants of their constitutional right to counsel. In settlement of that suit, Grant County in 2005 agreed to overhaul its system and underwent seven years of court-supervised monitoring in order to ensure compliance.
The Supreme Court in 1963, in Gideon v. Wainwright, guaranteed the right to legal representation regardless of one's ability to pay. In recent years, the ACLU has taken action to ensure legal representation provided by the government is meaningful.
As Judge Lasnik put it in his decision in Wilbur, "The notes of freedom and liberty that emerged from Gideon's trumpet a half a century ago cannot survive if that trumpet is muted and dented by harsh fiscal measures that reduce the promise to a hollow shell of a hallowed right."