Published:
Friday, May 14, 2010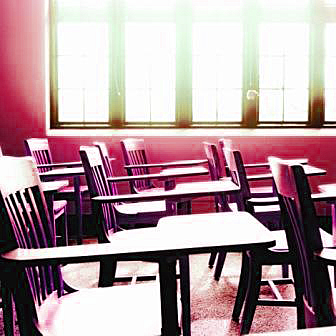 This session the Washington Legislature passed a landmark civil rights law (HB 3026). The measure explicitly prohibits discrimination based on race, sexual orientation including gender expression or identity, religion, disability, national origin, veteran or military status, and disability in public schools – sex discrimination was previously banned. And it gives the Office of the Superintendent of Public Instruction (OSPI) the tools to enforce compliance with these prohibitions against discrimination.
This is an important step forward. But it's not time to breathe a sigh of relief yet. There is more work to ensure this law does what it is supposed to do.
OSPI is hosting town halls across the state to get community members' input to inform the creation of the Washington State Code (WAC) that will implement the new law.
Here are ideas you can share with OSPI at town hall meetings.
There should be established timelines for student, parents, and/or guardians to file a complaint about discrimination and when they will receive a response from the school.
Transparent communication
The school must communicate with the student, parent, and/or guardian after a complaint has been filed and throughout the complaint process, while still protecting students' privacy.
OSPI should provide families with clear and easy directions to file a complaint and how to track it throughout the process until the issue is resolved.
Specific posting procedures
OSPI should create clear and effective posting requirements to inform students, parents, and/or guardians about HB 3026. Information about the law and clear directions of how to file and track a complaint should be posted in publicly accessible areas, such as the OSPI and school websites, and prominently printed in student handbooks and school handouts.
If you can attend one of the town halls, please do so – and speak up.
May 17, 2010 at 5:30-7:00 p.m.
Granger
Northwest Communities Education Center
May 18, 2010 at 5:30-7:00 p.m.
Wenatchee
Wenatchee High School Auditorium
May 22, 2010 at 2:30-4:30 p.m.
Everett
Snohomish Co. Robert Drewel Bldg.
May 25, 2010 at 5:30-7:00 p.m.
Seattle
Mount Rainier High School Auditorium
May 27, 2010 at 6:00 p.m. to 8:00 p.m.
Federal Way
Federal Way High School Cafeteria
June 2, 2010 at 9:00 a.m-12:00 p.m.
Olympia
OSPI K-20/Brouillet Room
Registration: [email protected]