Published:
Monday, September 13, 2010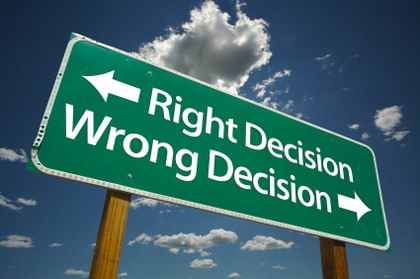 As previously discussed on this blog, prescription opiate abuse (abuse of powerful pain killers) is a serious problem requiring smart policy solutions. Two policies intended to curb abuse of these powerful drugs highlight the right and wrong approach for dealing with the issue.
The Right Way
The Drug Enforcement Administration is generally not the best place to look for sane drug control policies, but they got it right with the National Take-Back Initiative. On Saturday, September 25th the public will have the chance anonymously to "surrender expired, unwanted, or unused pharmaceutical controlled substances and other medications for destruction," at sites all over the country. This is a simple, pragmatic, and cost-effective way for getting rid of medications that have the potential for abuse. It's also smart, because studies consistently show that the majority of people illicitly using prescription drugs get them from friends and family, not drug dealers.
Presumably no one will be arrested, prosecuted, or convicted during these take-back events, and it's safe to assume that it will result in the destruction of more dangerous drugs than any conventional drug bust. Numerous sites will be located here in Washington state, so here's your chance to safely dispose of your unwanted medicine and ensure that it doesn't wind up in the hands of your children or their friends.
The Wrong Way
A less effective and frankly frightening way for dealing with the prescription drug abuse problem is being pushed by the North Carolina Sheriffs Association. This organization wants direct access to the state's prescription drug monitoring program, to go after individuals whom police officers suspect of misusing prescription drugs. Not surprisingly, this is raising serious privacy concerns. It also seems unnecessary since the program already allows law enforcement and courts to access the information under certain circumstances. It's hard to imagine what unfettered police access to prescription records would accomplish, other than allowing intrusive fishing expeditions into individuals' private medical histories.
North Carolina would be better off investing in smart community-based drug overdose prevention programs, such as its own Project Lazarus, to deal with the problem of prescription opiate abuse. They could also pass a 911 Good Samaritan law, just like Washington state did.
Without a doubt, prescription drug abuse is a serious problem. Improved patient and public education about the risks of misuse, inadequate control, and improper disposal should be the first priority in developing a strategic response to this problem. Treating patients like criminal suspects and opening their records to unfettered snooping by police officers should be the last.