Published:
Wednesday, October 23, 2013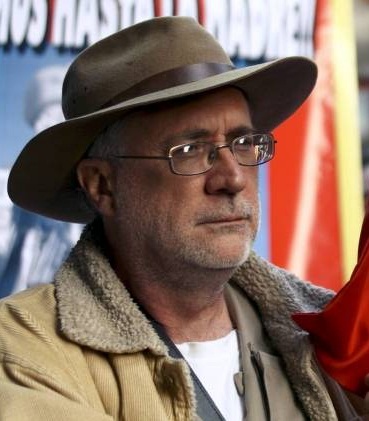 Two upcoming events will highlight the ways the War on Drugs has produced painful consequences for not only the United States, but also our neighbors to the south. Between the more than 70,000 deaths and 10,000 disappearances in Mexico since 2006, and the mass incarceration and disenfranchisement of non-violent individuals in the U.S., the number of lives being destroyed in the name of the War on Drugs has reached epidemic proportions.
Javier Sicilia, an award-winning poet and activist from Mexico, knows this destruction first-hand. His son was murdered in 2011 in the crossfire of drug war-related violence. A courageous survivor, Javier has turned his pain into activism by joining with the mothers, fathers, sisters, and brothers of Mexico's dead and disappeared to build The Movement for Peace and Justice with Dignity and lead the Caravan for Peace in 2012. The Caravan, full of survivors who transformed their losses into compassionate action, led a series of high-profile events through Mexico and the U.S., seeking to gain peace and an end to the tragic consequences of drug prohibition.
Sicilia put it eloquently in a 2011 YES! Magazine interview:
"In the name of abstract love, in the name of God and Country, in the name of saving the youth from the drug, in the name of the proletariat, in the name of abstractions, our politicians and war policy makers have committed the most atrocious crimes on human beings, who are not abstractions, who are bones and flesh. That is what our country is living and suffering today: in the name of an abstract goodness, we are suffering the opposite: the horror of war and violence, of innocents dead, disappeared, and mutilated."
The ACLU of Washington is presenting two special events this Saturday, October 26, featuring Sicilia and his thoughts on the potential impacts of Washington's new marijuana law on the War on Drugs, as well as new perspectives on immigration reform. The afternoon event at the Seattle University Law School will feature a Q+A session with Sicilia and Professors Steve Bender and Thomas Antkowiak. At the evening event in the South Park Community Center, Sicilia will be joined by Seattle-area poets Cynthia Sanchez, Paul Nelson, and Tara Hardy, who will each read selected pieces. More details below:
Afternoon Event
October 26 from 1 to 3 PM
Seattle Law School, Lecture Hall C6 (901 12th Ave, Seattle, WA 98122)
Evening Event
October 26 from 6 to 8 PM
South Park Community Center (8319 8th Ave South, Seattle, 98108)
Events are free and open to the public.
Learn more here.