Published:
Monday, July 19, 2010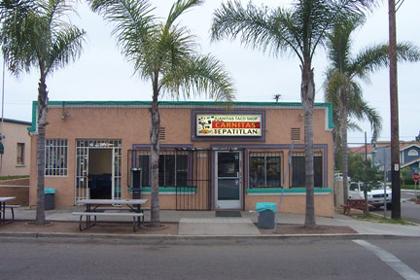 I've recently returned from vacation in San Diego, a beautiful city from which you can see Tijuana, or "TJ," as the locals call it. My family and I had a fabulous time relaxing, reuniting with loved ones, and stuffing our gullets with the wonders of Juanita's Taco Shop. But my husband broke my cardinal vacation rule - no talk about work, please - and brought up California's Proposition 19. That forced my hand: If you're going to talk about cannabis reform, you have to talk about Mexico.
According to the U.S. Department of Justice, "Marijuana distribution in the United States remains the single largest source of revenue for the Mexican cartels." That's right, not cocaine. Not heroin. Not methamphetamine. Marijuana is the moneymaker - specifically, marijuana distribution in the U.S.
Toward the end of 2006, Mexican President Felipe Calderon followed the example set decades ago by U.S. President Ronald Reagan and escalated an all-out "War on Drugs" - which means, in Mexico's case, pouring your resources into cracking down on the people who produce and supply the intoxicating substances that others are demanding. (Read more about how well the U.S. version has been working out in an earlier post.) The targets of Calderon's war? The cartels. The result? No disruption in U.S. marijuana availability, record-level bloodshed.
Since January 2007, approximately 22,700 people, or roughly 18 per day, have died as a result of "drug war"-related violence in Mexico. Need some perspective? U.S. military deaths in Iraq and Afghanistan since October 2001 total 5,607 (of course, civilian deaths push that number much higher, but reliable statistics are harder to come by). Four times as many people have died in the Mexican drug war in less than half the time.
The crackdown in Mexico and tightening of the border is not cutting off supply. It's simply moving production operations. To avoid crop destruction in Mexico and product interception at the border, the cartels are sending workers north to grow the plants on U.S. soil. And the gardens are being grown on public lands - national parks and forests - damaging the environment and exposing park rangers and hikers to inadvertent discovery of criminal activity. Carrying out this activity are desperate people afraid of what the cartels will do to their families back home if they are caught and suspected of informing on their bosses to avoid the U.S.'s indefensible mandatory minimum sentences.
Think that the cartels are sending folks only to California and other border states? Think again. Check out the links in the previous paragraph, plus the following information from DOJ's National Drug Intelligence Center: "Eradication of indoor and outdoor cannabis plants in Washington accounted for 7 percent of all plants eradicated in the United States (580,415 of 8,013,308 plants) in 2008." Almost 70 percent of the plants were grown outdoors in Yakima, Chelan, Benton, Walla Walla, and Grant Counties.
And the violence is escalating, not only in Mexico, but here in Washington as well.
What should be an obvious strategy for crippling the cartels is to revisit our marijuana laws. We need to talk about a reasonable alternative to total prohibition - one that ends the black market violence while also addressing public health and safety concerns related to cannabis use. The Department of Justice has already said it is not interested in expending federal resources investigating and prosecuting individuals complying with state medical marijuana laws. And California's domestic medical marijuana industry is giving the cartels a run for their money. Isn't it time for the states to begin experimenting with new strategies for dealing with non-medical use of cannabis?
As it has with medical marijuana, the federal government could choose to stand back and let a few states serve as what Justice Brandeis once called laboratories for "novel social and economic experiments" before committing the entire nation to a new direction. Washington is already poised to take the lead. Marijuana possession was not a crime in Seattle until the legislature added a preemption clause to Washington's Uniform Controlled Substances Act in 1989. We've had a medical marijuana law since 1998. Seattle made adult marijuana use its "lowest law enforcement priority" in 2003. The sky did not fall.
In 2009, State Sen. Jeanne Kohl-Welles introduced SB 5615, which would have reclassified adult possession of cannabis from a crime to a civil infraction, and shepherded its passage out of committee on a bipartisan vote. During the 2010 session, SB 5615's companion, HB 1177, received a committee hearing before a packed room. The bill received support from the Washington State Bar Association, King County Bar Association, King County Medical Society, City of Seattle, and City of Edmonds. WSBA President Sal Mungia, KCBA President James Andrus, and KCMS Executive Director Charles Heaney traveled to Olympia to testify along with past presidents and board members of mainstream professional organizations and former state legislators.
In 2010, Rep. Mary Lou Dickerson introduced HB 2401, which would have placed the production and distribution of cannabis for adult use under the control of the state Liquor Control Board. The Washington State Office of Financial Management estimated that passage of HB 2401 would have generated $100 million in new revenue each biennium for the state general fund and $300 million for substance abuse treatment and prevention services. OFM described most of the criminal justice expenditures associated with marijuana law enforcement as "indeterminate" but provided numbers allowing one to estimate savings of $23.6 million each year in arrest, court, incarceration, and supervision costs.
Clearly, Washington is not afraid to take a hard look at whether prohibition is the right policy for cannabis. We're also well prepared to do the necessary work to develop a rational alternative. We don't have to look south across the U.S. border to realize that we really ought to do so. We need only look in our own backyard.