Published:
Thursday, July 8, 2010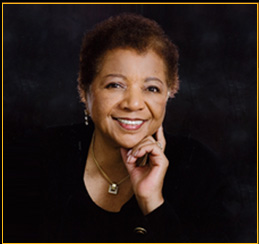 Last week the California NAACP (National Association for the Advancement of Colored People) endorsed Proposition 19, a marijuana legalization initiative which will appear on the November ballot in California.
California NAACP president Alice Huffman said, "We are joining a growing number of medical professionals, labor organizations, law enforcement authorities, local municipalities and approximately 56% of the public in saying that it is time to decriminalize the use of marijuana." Adding further, that "the war on drugs is a failure and disproportionately targets young men and women of color, particularly African-American males." Kudos to Ms. Huffman and the California NAACP for supporting Proposition 19 and taking such a public stance on the issue.
However, the endorsement has not come without controversy in the African-American community. Bishop Ron Allen, leader of the International Faith Based Coalition, has strongly condemned the California NAACP for its support, arguing that Proposition 19 will do more harm to the African-American community. Despite what I'm sure are legitimate concerns by Bishop Allen, the facts are just not on his side.
Released at the NAACP's press conference announcing endorsement of Proposition 19 was a report by Professor Harry Levine and others titled Targeting Blacks for Marijuana: Possession Arrests of African Americans in California, 2004-2008. This report, commissioned by the Drug Policy Alliance, illustrates the incredible racial disparity in marijuana enforcement in California. For example, "in every one of the 25 largest counties in California, blacks are arrested for marijuana possession at higher rates than whites, typically at double, triple, or even quadruple the rate of whites." This disparity is unacceptable, especially in light of the more than 60,000 marijuana arrests that were made in 2008, three times as many as in 1990. And just in case you are wondering, African Americans do not use marijuana at rates higher than white people.
So is this racial disparity just a California phenomenon? The unfortunate answer is no. Washington's data is eerily similar. An African-American adult is 3 times more likely to be arrested for marijuana possession in Washington than a white adult. In 2008, 6.4 African Americans per 1,000 Washington adults were arrested for marijuana possession; the figure for white Washington adults was only 2.4 arrests for every 1,000 adults (see Table Below).
Washington Marijuana Possession Arrests and Race

% of Population

% of Persons Arrested

# of Persons Arrested

African American

2007

3.7%

10.3%

1,195

2008

10.1%

1,184

White

2007

84.3%

85.6%

9,885

2008

85.7%

10,050
(2007 and 2008 arrest data provided by the Washington Association of Sheriffs and Police Chiefs; rate calculation was conducted using the following formula: # of arrests/(population/1000)).
The racially disproportionate enforcement against African Americans is one of the prime reasons the ACLU of Washington is committed to ending marijuana prohibition. It is a particularly sinister feature of the War on Drugs and one which receives far too little attention from the media and general public.
To learn more about the intersection of race and the War on Drugs, read Michelle Alexander's (former director of ACLU of Northern California's Racial Justice Project) recent book, The New Jim Crow: Mass Incarceration in the Age of Color Blindness. An editorial recently called it "a troubling and necessary book." As Alexander states, "Nothing has contributed more to the systematic mass incarceration of people of color in the United States than the War on Drugs."
Thank you California NAACP, Alice Huffman, and Michelle Alexander for bringing attention to these important issues. Until more people speak out, including leaders from the African-American community, the War on Drugs with all of its racial inequities will likely continue unabated. That is something our nation just can't afford.