News Release:
Friday, July 28, 2017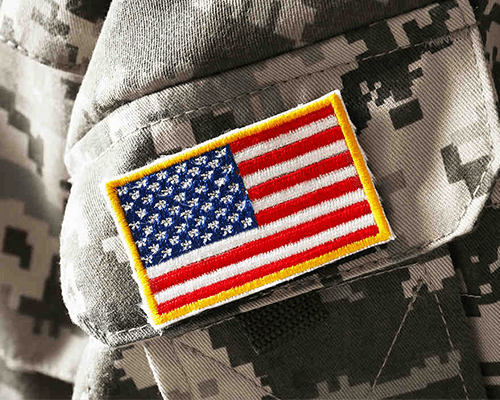 Victories for LGBT service members can't and won't be undone
by a tweet from President Trump.

The ACLU stands ready to defend against any and all attempts to roll back the rules that protect transgender Americans' ability to serve in our military openly. Historic LGBT victories can't and won't be undone by a tweet from President Trump.

Existing military rules and regulations allow transgender people to serve their country. Until those rules are changed, transgender people can serve openly. If we see plans from the Department of Defense to implement these pronouncements by the president, we will take the legal action necessary to protect the rights of trans Americans to serve in our military.

"There is no basis for turning transgender people away from our military, and the ACLU is examining all of our options on how to fight this. For any transgender service member affected by today's announcement: Please get in touch with us, because we want to hear from you," said ACLU-WA legal director Emily Chiang.

Our nation's armed forces have always included LGBT people, and the ACLU of Washington has been a leader in the fight for their right to serve their country— and to do so openly. In a landmark case filed in 1981, the ACLU of Washington represented Sgt. Perry Watkins in a lawsuit against the Army, who dismissed him for being gay after President Ronald Reagan decided that no homosexuals could serve in the military (Watkins v. United States Army). In 1989, the U.S. Court of Appeals for the Ninth Circuit ruled that, as a matter of basic fairness, the Army could not discharge Sgt. Watkins since the military had known he was gay when they drafted him in 1968 and had allowed him to serve for years.

In another historic case filed in 2006, the ACLU-WA represented Major Margaret Witt, a decorated flight nurse whom the Air Force dismissed for being gay under the military's "Don't Ask, Don't Tell" policy (Witt v. U.S. Air Force). Four years later, t a federal court found that Major Witt's sexual orientation did not negatively impact unit morale or cohesion and had no adverse effects on military readiness and ordered the Air Force to reinstate her. The ruling paved the way for Congress in 2011 to repeal "Don't Ask, Don't Tell," putting an end to a policy of discrimination by the government that stood for 17 years.

Multiple studies show that allowing transgender people to fight for their country has zero cost or impact on military readiness. President Trump is trying to score cheap political points by targeting military personnel who have put their lives on the line for their country.

The same is true for the denigrating and false assertions Trump has made about the 15,500 transgender people serving in the military today. Transgender people are finally free to serve their country in the military, and to do so openly, with dignity and respect. Should President Trump attempt to trample these hard-won rights, we'll see him in court, again.