News Release:
Friday, February 14, 2020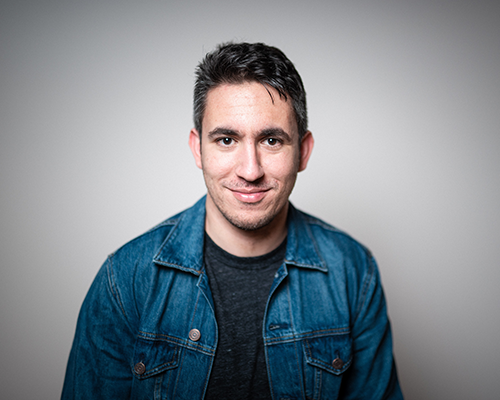 Seattle, WA
– Mohanad Elshieky, a professional comedian and refugee from Libya, filed a complaint in U.S. District Court for the Eastern District of Washington today against the United States after Border Patrol officers in Spokane, WA, pulled him off of a bus during a layover at the Greyhound Bus Station in the Spokane Intermodal Center. The complaint alleges that Mr. Elshieky, who had previously been granted asylum in the United States in 2018, was detained by Border Patrol officers even after producing valid identification documents demonstrating that he was lawfully present in the United States. Disregarding those documents, Border Patrol officers racially profiled Mr. Elshieky, pulling him off the bus and calling him a lying "illegal." Mr. Elshieky is represented in the complaint by the Northwest Immigrant Rights Project (NWIRP), the American Civil Liberties Union of Washington (ACLU-WA), and the law firm of Davis Wright Tremaine LLP.
Mr. Elshieky filed the complaint in federal court after U.S. Customs and Border Protection denied his claim for compensation for his unlawful detention. The case follows
another federal court case
pending in the Eastern District of Washington,
Sosa Segura v. United States
, No. 19-cv-00219 (E.D. Wash.), which similarly involves allegations of Border Patrol misconduct at the Spokane Intermodal Station. Both cases illustrate the Border Patrol's enforcement activities at the Intermodal Center targeting immigrants and persons of color despite the fact that buses at the station are not coming from or going to the international border. The Border Patrol's activities have continued despite a Spokane City Ordinance barring their warrantless presence in the bus boarding area of the Intermodal Center, which is owned by the City of Spokane.
This lawsuit asserts that Border Patrol officers unlawfully detained and arrested Mr. Elshieky, as they had no legal basis to force him off the bus for interrogation. Mr. Elshieky seeks damages under the Federal Tort Claims Act (FTCA).
"While this experience was a difficult and traumatic one for me, I hope that by raising my voice against the Border Patrol's activities at the Spokane Intermodal Center, others traveling on Greyhound will have their rights respected and will not have to suffer the same indignities and trauma that I did," stated Mr. Elshieky.
"Border Patrol officials, like all enforcement officers, must be held accountable to ensure that they comply with the law," remarked Matt Adams, Legal Director for NWIRP.
"The rights and protections of our laws and the Constitution apply to our client and every traveler through Washington," said Lisa Nowlin, staff attorney for the ACLU of Washington. "No one should face fear and intimidation because of their perceived race or ethnicity."
Photo credit: Tall+small Photography. Used with permission.