News Release:
Tuesday, October 14, 2014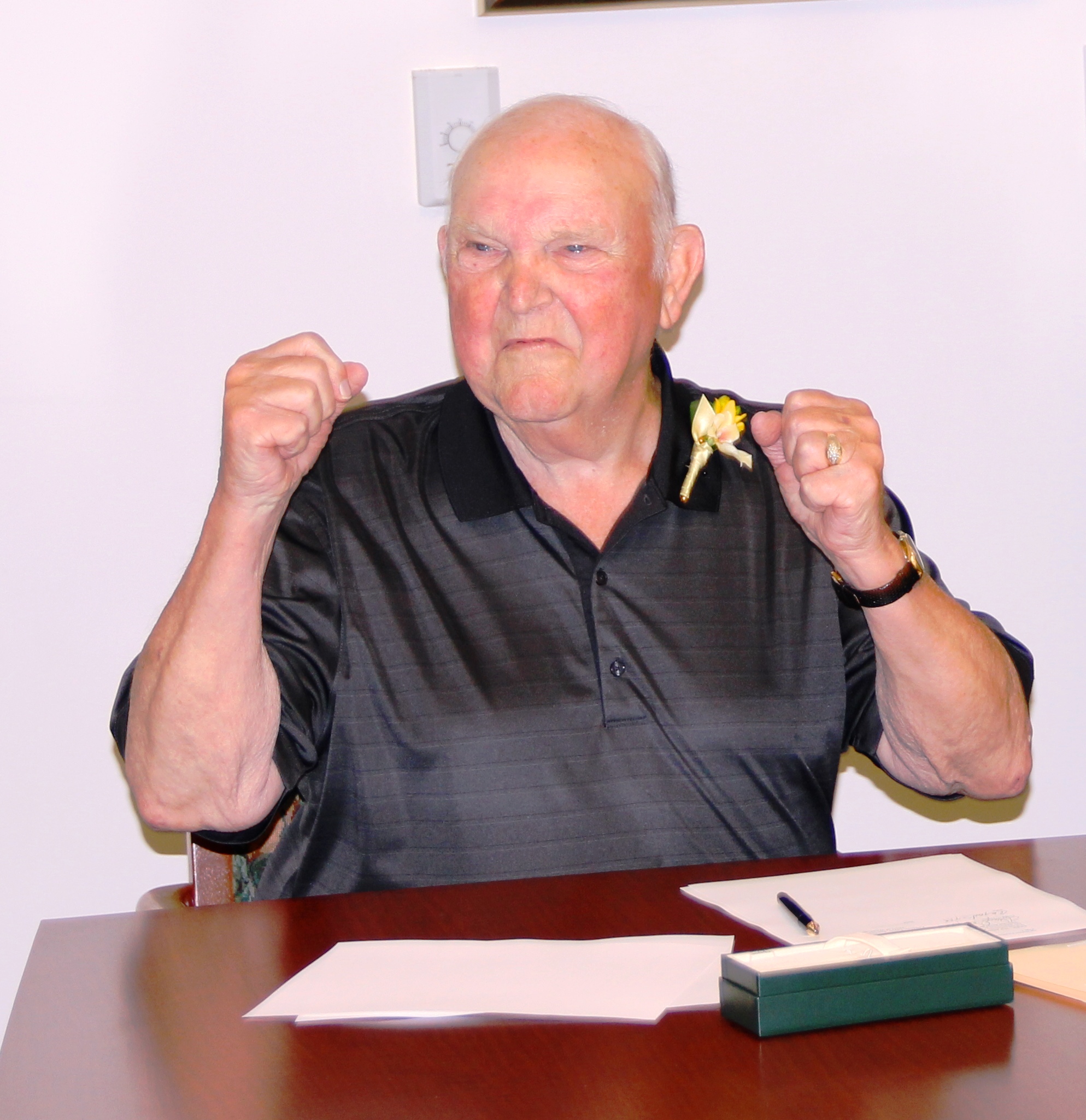 Floyd Jones, a stockbroker and active philanthropist in Seattle, has established a $10 million endowment to support work to transform the criminal justice system, the ACLU of Washington announced today.  The gift creating the Floyd and Delores Jones Transformational Fund for Justice is the largest the ACLU-WA has ever received.
"Floyd Jones has a compassionate and deep understanding of our broken criminal justice system and the lives it destroys," said ACLU-WA executive director Kathleen Taylor. "With Floyd's gift, the ACLU-WA will build on its efforts to push our state and nation to live up to its promise of justice for all. We will seek to promote the view that not every social ill can or should be treated as a crime."
"This country criminalizes too many things, and has turned the 'home of the free' into the jailer of the world," said Jones, who was a financial supporter of Initiative 502 to create a system to sell, tax, and regulate marijuana. The new law has dramatically reduced Washington marijuana arrests, which disproportionately affect people of color.
In his autobiography, Kisses for Breakfast, Jones has written, "It is telling that while the government is helping to deal with the crisis in sub-prime loans, very little is being done about the prison crisis. This is a great country where justice and fairness are expected."
The Fund will support the ACLU's work to end the era of mass incarceration that funnels many people of color, people without means, and people with mental illnesses into the criminal justice system.  Jean Robinson, ACLU-WA Board president, said, "Our prison crisis plays out in the everyday lives of millions of Americans struggling to survive, provide for families, fight addictions, live with mental illness, or simply regain their footing."
Jones's life story epitomizes the American Dream. Born the 11th of 12 children to sharecroppers in Arkansas, Jones picked cotton as a boy and seldom got to school before Thanksgiving when the cotton crop was in. Determined to get an education, after service in the Army, he enrolled in college and earned a degree in Business Administration from the University of Washington in 1953. The following year he began a long career as a stockbroker.
Jones always speaks of the good fortune in his family and in his work that led him to be a successful stockbroker.  That he is able to share that good fortune with others brings him great joy. He has been a major supporter of the ACLU, KCTS-TV, Virginia Mason, the University of Washington, and Union Gospel Mission, among others. As he put it in his autobiography, "Philanthropy is sweetness for the soul."
Highlights of the ACLU of Washington's recent work that moved Mr. Jones to establish the fund.
Reforming Drug Policy:

  The costly and ineffective War on Drugs has been a root cause of the over-incarceration crisis and has had a devastating impact on African-American communities. ACLU-WA staff attorney Alison Holcomb wrote Initiative 502, the law legalizing marijuana possession for adults, and the ACLU-WA loaned her to New Approach Washington to direct the successful campaign. Since its passage in 2012, arrests for marijuana possession in the state have plummeted, and state-regulated marijuana stores have opened.
Ensuring Fair Trials:

The right to be represented by an attorney even if you can't afford one is essential to ensuring fair treatment in the criminal justice system. The ACLU-WA won a lawsuit (Wilbur v. City of Mount Vernon) challenging shockingly deficient misdemeanor public defense systems in Mount Vernon and Burlington, where two part-time attorneys handled over 2000 cases – far exceeding the 400 cases per public defender that was the well-established state bar association standard.  The attorneys didn't meet with clients, didn't investigate factual or legal defenses, rarely if ever visited clients in jail, and didn't attend court hearings with their clients. In 2013, the U.S. District Court issued an historic ruling that the indigent defense systems deprived individuals of their fundamental right to assistance of counsel, leading municipalities across the state to assess their systems.
Removing Barriers to Re-entering Society:

  Over 65 million Americans – nearly 1 in 4 adults – carry the stigma of a criminal record, a stigma that makes it difficult to find housing and employment. In 2013 ACLU-WA gained a settlement in a class-action lawsuit (Wilson v. Seattle Housing Authority) against a tenant screening agency that had unlawfully provided information preventing hundreds of prospective tenants from getting housing. And with the assistance of volunteer attorneys, our Second Chances program has now helped over 600 individuals cope with barriers based on old criminal records.
Ending Debtors' Prisons

: State courts impose a variety of fees and fines (called "legal financial obligations") every time someone is convicted of a crime; failure to pay is considered a violation of the sentence or contempt of court. An investigation found that a number of jurisdictions use unlawful or abusive collections practices, including jailing people too poor to pay. In February 2014, the ACLU-WA and Columbia Legal Services issued an in-depth report on these modern-day debtors' prisons. Counties throughout the state have contacted the ACLU-WA to discuss reforms.