News Release:
Wednesday, August 19, 2015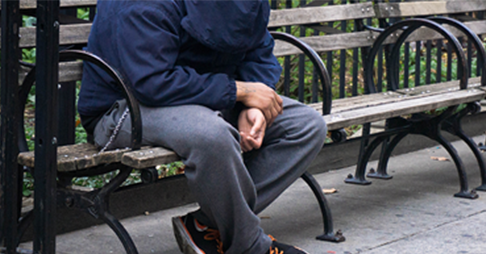 Seattle University School of Law's Homeless Rights Advocacy Project, the ACLU of Washington, the National Law Center on Homelessness & Poverty, and other advocacy organizations are warning local officials throughout Washington state about enforcing unconstitutional bans against sleeping and camping by individuals experiencing homelessness.
The groups point to a Statement of Interest filed by the U.S. Department of Justice on Aug. 6 explaining that cities that prosecute people who are homeless for sleeping or camping in public places, when there is insufficient shelter space, violate the Eighth Amendment prohibition on cruel and unusual punishment. The brief was filed in federal district court in Idaho in the case Bell v. City of Boise et al.
In a letter today sent to city attorneys and the state organizations for cities, prosecutors, sheriffs and police chiefs throughout Washington, the groups warn officials that their own cities may be violating the Constitution in a similar way.
"We urge you to closely review your city ordinances governing the use of public spaces that are enforced against homeless individuals and to repeal any that are constitutionally suspect in light of the authority cited by DOJ and in this letter," the advocacy groups wrote.
In order to be constitutional, according to the Department of Justice, a city's laws must target a person's conduct rather than their status. But when a city lacks sufficient facilities for people experiencing homelessness, activities such as sitting, lying, or sleeping in public become necessary for those people and are indistinguishable from their status as homeless.
Students in the Homeless Rights Advocacy Project surveyed municipal codes of 72 Washington cities and found that most have ordinances which outlaw necessary, life-sustaining activities for the visibly poor and homeless. Of the cities analyzed, 78% have laws that prohibit the everyday harmless activity of sleeping or camping in public places – just as Boise does.
"The DOJ's statement further legitimates our message: These laws are expensive, ineffective, and misguided," said Professor Sara Rankin, faculty director of the Homeless Rights Advocacy Project. "It is time for cities across America to confront and repeal laws that criminalize the existence of visibly poor people."
"We've recently seen a spate of proposals around our state seeking to restrict the rights of homeless people. The Justice Department's brief is an important reminder that the Constitution applies to everyone, regardless of whether they have a home," said Jennifer Shaw, deputy director of the ACLU of Washington.