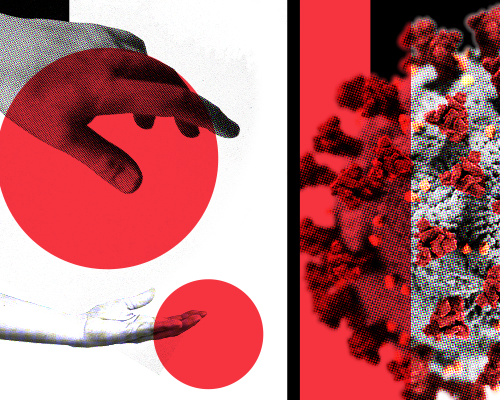 It's a difficult time for Washington communities right now. COVID-19 impacts every one of us, especially those who come from vulnerable and impacted communities. If you need help, or would like to offer some, we hope you find some of these resources useful. Please consider donating your time or money to these funds and organizations that are providing essential relief and services to Washington communities.
Donate
COVID-19 Relief Fund for WA Undocumented Folks: This fund is intended to provide monetary relief to undocumented families in Washington that will NOT be receiving any relief from the federal government's aid package.
The Post-Prison Education Program aims to dramatically reduce recidivism* by supporting the transition out of prison and harnessing the power of education. They offer people leaving prison the tools and human support needed to find housing, mental health services, meaningful employment, and gain higher education, enabling them to break free from cycles of hopelessness, inter-generational poverty and imprisonment.
The Spokane Immigrant Rights Coalition (SIRC) is working to provide financial support to immigrant families who are impacted by the pandemic and don't qualify for federal and state benefits. Please donate today to help them raise the money needed to help immigrant families pay rent and meet basic needs. If you can afford to please consider donating a portion of your $1200 federal stimulus check. 100% of your donation will go directly to immigrant families in Spokane.
The COVID-19 Response Fund is rapidly deploying resources to community-based organizations that are supporting local workers and families most affected by the coronavirus crisis. Donate here.
Consider donating your time or money to your local food bank(s). While many people are stockpiling canned goods, toilet paper and disinfectant wipes, local food banks are having to pivot to ensure that our most vulnerable neighbors are able to get food.
Seattle Artist Relief Fund Amid COVID-19: The widespread cancellation of group events has had a disproportionate impact on the Seattle arts community - especially those who rely on gigs to pay their bills. Creatives are people whose very existence relies on people being able to access their work. Musicians, DJ's, independent chefs, caterers, actors, directors, writers, spoken word artists, teaching artists, all of these people's jobs rely on people showing up for events that have now been canceled.
Give blood: With roving bloodmobiles cancelled and the health care system taxed, there is currently a blood shortage.
The Latino Community Fund has announced that their resiliency fund will be used to support grassroots efforts to support community needs. Donate here.
The Social Justice Fund has announced launching an emergency fund to support Social Justice Fund grantees working to respond to the crisis. Grants are $3,000 and can support a variety of strategies to meet community needs and support mutual aid.
Northwest Community Bail Fund. People incarcerated in jail are among the most vulnerable populations. Keeping people out of jail while awaiting trial is one of the best ways to keep them safe and to support equal justice regardless of income.
Donate to the Chief Seattle Club. This crucial organization is providing essential services to Native WA communities. Please add "COVID19" as a note in your donation form.
The Plate Fund. The COVID-19 crisis is devastating for thousands of restaurant-industry workers who have lost their jobs and rely on every paycheck to afford necessities like food, transportation, baby products and medicine. To help, The Plate Fund is providing immediate financial assistance to those who have been hardest-hit in King County.
COVID-19 Helplines
If you are in King County and believe you were exposed to COVID-19, or if you're a healthcare provider with COVID-19 questions, contact our call center between 8 AM to 7 PM PST at 206-477-3977.
For general questions about COVID-19 in Washington State, please call the Washington State Novel Coronavirus Call Center at 800-525-0127. Testing is available, but you need a doctor referral—please call your doctor first.
Know Your Rights: COVID19
Washington LawHelp: Do you or a loved one need assistance due to the COVID Pandemic? See the "Know Your Rights" page of the Washington LawHelp site to learn about current laws related to eviction, unemployment, paid leave, public benefits, mortgages, courts, and more.
Additional Resources