Published:
Wednesday, July 26, 2017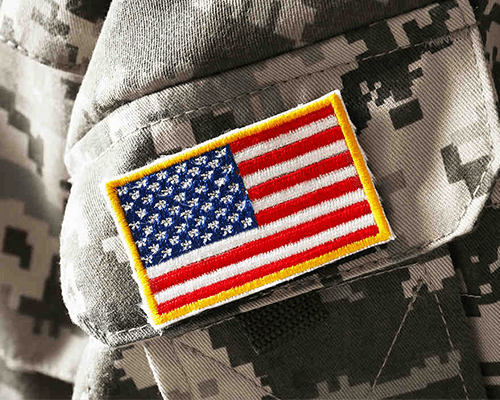 Reposted from the ACLU national website:
In a series of tweets this morning, President Donald Trump unexpectedly announced a cruel and dangerous reversal in policy on transgender individuals serving in the military. Claiming that "[o]ur military must be focused on decisive and overwhelming victory," Trump
falsely
suggested that transgender individuals were too costly and disruptive to continue serving.
The announcement came as a surprise to everyone, including, it seems,
the Pentagon
.
In fact, just a year ago, the Department of Defense ended the ban on open transgender service,
explaining
:
"This policy was crafted through a comprehensive and inclusive process that included the leadership of the Armed Services, medical and personnel experts across the Department, transgender Service members, outside medical experts, advocacy groups, and the RAND Corporation."
Apparently that extensive work over many years and across many areas of expertise was reversed in a matter of minutes — over Twitter.
Indeed, contrary to Trump's suggestion on Twitter, retired Adm. Mike Mullen, former chairman of the Joint Chiefs of Staff,
testified in Congress just last week
that inclusion of transgender individuals in the military promoted readiness and caused no disruption or cost. He explained that "[t]he military conducted a thorough research process on this issue and concluded that inclusive policy for transgender troops promotes readiness" and urged Congress "to respect the military's judgment and not to breach the faith of service members who defend our freedoms."
Congress ultimately rejected a proposal to ban health coverage for transgender servicemembers and dependents. As Mullen
noted
, "Thousands of transgender Americans are currently serving in uniform and there is no reason to single out these brave men and women and deny them the medical care that they require."
This is not about cost. This is not about readiness or a strong military. Today's announcement is about targeting, demonizing, and endangering a group of people who are risking their lives every day for our country.
To the thousands of trans people currently serving in the military and to the thousands more who love and support them, we will not stop fighting. If the military reverses its existing policies protecting trans service members in response to the president's tweets, the ACLU is ready to act.
Contact us
if you want to explore your options.