Published:
Thursday, March 30, 2023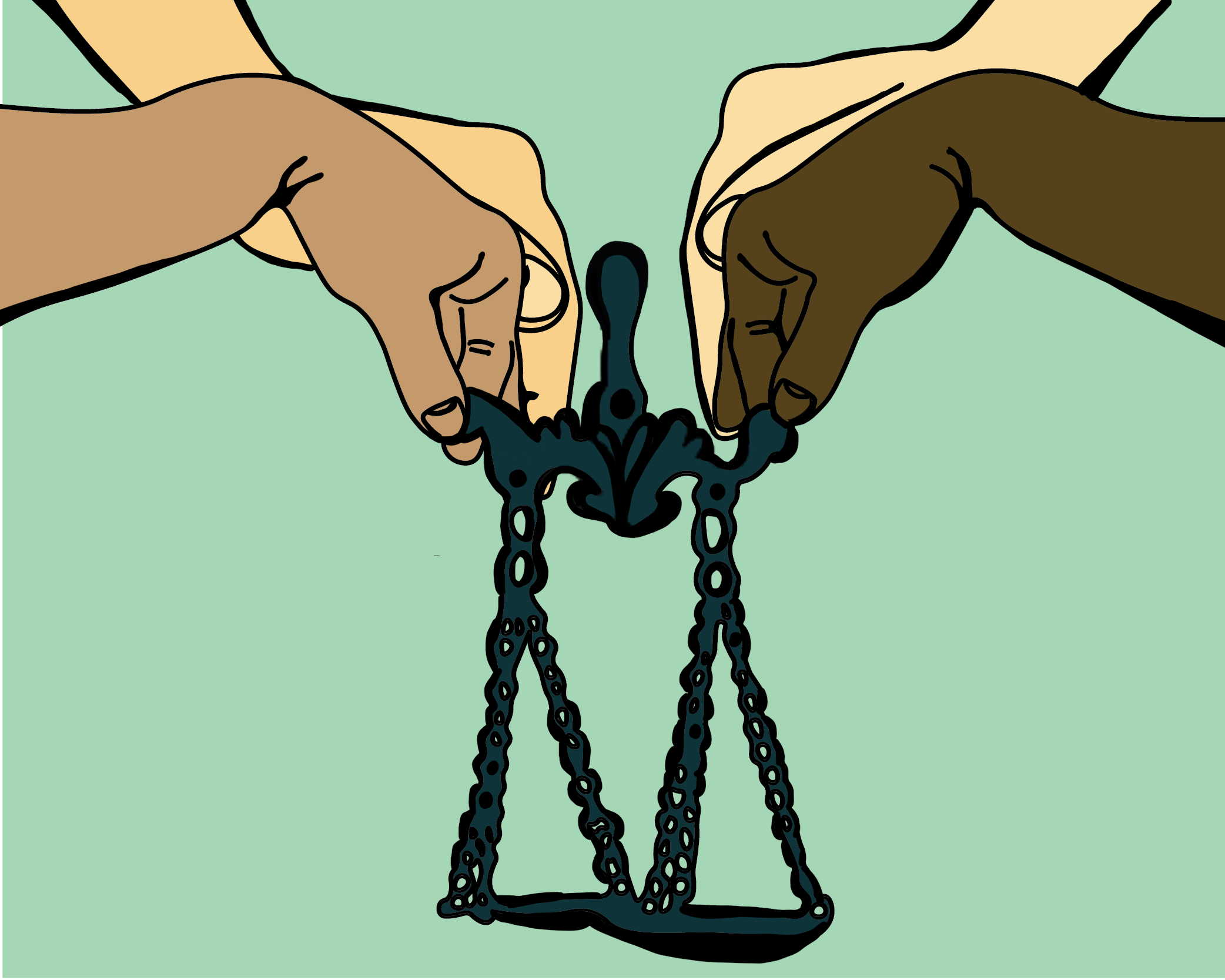 Lee abajo en español
Part One: State v. Sum
Building on over a decade of work led by the ACLU-WA to challenge racial bias in the courts, we achieved a major victory and step forward for race equity in the criminal legal system with the Washington Supreme Court's recent decision in
State v. Sum
.
In June 2022, drawing on arguments presented in an amicus brief submitted by the ACLU-WA and our allies, the Court ruled that race must be considered when determining whether a person feels reasonably free to leave during an interaction with police. This landmark decision is an important and long overdue acknowledgment that a person's race impacts how they carry America's history of racialized policing and police violence.
The Sum decision has far-reaching implications for the state's constitutional protections for communities of color and would not have been possible without the ACLU-WA's efforts to establish a new rule related to racial bias in jury selection.
Implemented by the Washington Supreme Court in 2018, General Rule 37 set a new standard for determining when racial bias is involved in an attorney's request to remove someone from a jury pool – referred to as a peremptory challenge. Rather than relying on a decades-old rule that identified deliberate discrimination a reason to overrule a peremptory challenge, GR 37 requires the Court to consider whether an objective observer with knowledge of institutional and historic racism would conclude that racial bias was involved.
The ACLU-WA played a key role in drafting and advocating for GR 37, which was the first court rule of its kind and has now been replicated throughout the country, according to La Rond Baker, ACLU-WA's Legal Director.
"GR 37 provides critical constitutional protections for jurors of color," said Baker. "And the implications of establishing a new rule acknowledging racial bias in the criminal legal system continue to reverberate."
State v. Sum highlights how extending GR 37 to other cases can address systemic inequality and racial bias. The Court's decision in Sum made explicit that race and ethnicity impact a person's experiences with law enforcement.
In 2019, Palla Sum was sleeping in his parked car when a Pierce County Sheriff's Deputy knocked on the driver's window, asked for his identification and implied that he was under investigation for car theft (the car was not stolen). Basing its ruling on Sum's claim that his knowledge of racialized policing led him to assume he was being detained, the Court ruled that the false statements Sum provided the deputy were obtained during an unconstitutional seizure and could therefore not be to be admitted at trial. Police need a warrant to search and detain someone when an interaction is not voluntary.
Commenting on the Sum ruling, ACLU-WA Legal Director Baker said, "It is absolutely reasonable for a Black, Indigenous, or person of color to have a really different perspective on the extent of their freedom and autonomy when interacting with officers.
"With Sum," Baker added, "The Court said we're not going to keep this legal fiction alive that there's one uniform person out there and that person is always assumed to be white and middle class."
To read the amicus brief submitted by the ACLU-WA and our allies in
State v. Sum
, see
here
.
---
La búsqueda de la eliminación del sesgo racial en el sistema de justicia penal a través de fallos jurídicos
Sobre las bases establecidas durante más de una década de trabajo dirigido por la ACLU-WA para combatir el sesgo racial en los tribunales, logramos una gran victoria y dimos un paso hacia la equidad racial en el sistema de justicia penal con el reciente fallo de la Corte Suprema del Estado de Washington en el caso
El Estado contra Sum.
En junio de 2022, basándose en los argumentos presentados en un escrito amicus curiae presentado por la ACLU-WA y nuestros aliados, la Corte dictaminó que la raza debe considerarse al determinar si una persona se siente razonablemente libre de retirarse durante una interacción con la policía. Este fallo histórico es un reconocimiento importante, y ya tardío, de que la raza de una persona determina en qué medida le puede afectar la historia de vigilancia policial racializada y la violencia policial estadounidense.
El fallo de Sum genera consecuencias profundas para las protecciones constitucionales del estado para las comunidades de color y no habría sido posible sin los esfuerzos de la ACLU-WA para establecer una nueva regla relacionada con el sesgo racial en el proceso de selección de jurados.
La Regla General 37, o GR 37, por sus siglas en inglés, implementada por la Corte Suprema del Estado de Washington en 2018, estableció un nuevo estándar para determinar cuándo el sesgo racial es un factor en la solicitud de un abogado para excluir a alguien de un grupo de jurados, lo que se conoce como una recusación sin causa. En lugar de basarse en una norma de décadas de antigüedad que identificaba la discriminación deliberada como una razón para anular una recusación sin causa, la GR 37 exige que la Corte considere si un observador objetivo con conocimiento del racismo institucional e histórico concluiría que el sesgo racial es un factor en la solicitud presentada.
LA ACLU-WA desempeñó un papel clave en la redacción y promoción de la GR 37, la cual fue la primera regla judicial de esta índole y ahora se ha replicado en todo el país, según La Rond Baker, directora jurídica de la ACLU-WA.
"La GR 37 proporciona protecciones constitucionales críticas para los jurados de color", dijo Baker. "Y las repercusiones del establecimiento de una nueva regla que reconozca el sesgo racial en el sistema de justicia penal cobran mayor resonancia".
El Estado contra Sum
destaca cómo la aplicación de la GR 37 a otros casos puede combatir la desigualdad sistémica y el sesgo racial. El fallo de la Corte en Sum hizo explícito que la raza y el origen étnico afectan las experiencias de una persona con las fuerzas del orden.
En 2019, Palla Sum estaba durmiendo en su automóvil estacionado cuando un agente de la Oficina del Sheriff del Condado de Pierce tocó la ventana del conductor, le pidió su identificación e insinuó que lo estaban investigando por robo de automóviles (el automóvil no era robado). La Corte, basando su fallo en la afirmación de Sum de que su conocimiento de los patrones racializados de la vigilancia policial lo llevó a suponer que estaba detenido, dictaminó que las declaraciones falsas que Sum proporcionó al agente se obtuvieron durante una aprehensión inconstitucional y, por lo tanto, no podían ser admitidas en el juicio. La policía necesita una orden judicial para registrar y detener a alguien cuando la interacción no es voluntaria.
Al comentar sobre el fallo de Sum, Baker, la directora jurídica de la ACLU-WA, manifestó: "Es absolutamente razonable que una persona de raza negra, indígena o de color tenga una perspectiva realmente diferente sobre el alcance de su libertad y autonomía cuando interactúa con agentes del orden.
"Con Sum", agregó Baker, "la Corte declaró que no vamos a mantener viva esta ficción legal de que solo existe una persona uniforme y que esa persona es de raza blanca y perteneciente a la clase media".
Para leer el escrito amicus curiae presentado por la ACLU-WA y nuestros aliados en
El Estado contra Sum
, visite
este
enlace.